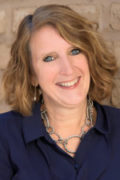 At Wellspring Financial Partners our primary focus is on Minimizing Employer Fiduciary Risk while Maximizing Employee Outcomes. As Director of Plan Services, I'm charged with all aspects of plan sponsor and plan participant education in the 401(k) plans, 403(b) plans, employee stock ownership plans, and profit-sharing plans.
I serve the retirement goals of sponsors and participants in qualified and non-qualified plans with a high standard of excellence in consulting and technology by leveraging the industry's most current practice management platform(s). My practice areas include investment due diligence and fund ranking, investment policy, RFPs & fee benchmarking, fiduciary compliance, employee education, plan sponsor training, and business consulting.
As a Registered Investment Advisory (RIA) firm Wellspring Financial Partners serves as a co-fiduciary with the Plan Sponsor, holding ourselves to a greater level of responsibility in both legal and ethical standards. As your fiduciary partner, we are committed to minimizing your corporate and personal liability while helping your plan participants prepare for a successful retirement.
For employees, their retirement plan often represents the bulk of their savings for retirement. By taking a fiduciary position, we are a not only a fiduciary for your 401(k) plan, but we also have that same fiduciary role toward your employees. I'm always looking out for your best interest and those of your employees by:
Providing best-of-breed investments and investing advice to help the 401(k) plan secure a stronger financial future for employees
Helping with financial advice to employees outside the retirement plan to help them achieve peace of mind
Educating your employees on optimizing their 401(k) plan
How do we accomplish our mission for both plan sponsors and plan participants? We listen, partner, implement, monitor and support our plan sponsors and plan participants by providing personal attention to every detail.