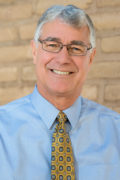 As Founder & CEO of Wellspring Financial Partners I have built a firm dedicated to making sure the needs of Executives / Plan Trustees, where we create and manage retirement plans for the company and their employees, don't get abused by Wall Street. Importantly, we bring comprehensive, relevant knowledge to employees, assisting them in achieving financial freedom by providing mastery over ALL areas of their financial lives, not just the 401k.
The financial services industry is notorious for being self-serving, placing itself and company profits first. Our stress-reducing, outcome-oriented approach is atypical of the industry.
Wellspring Financial Partners is a firm dedicated to achieving what 401k plans were conceived to deliver; helping employees gain confidence on money matters to reduce their stress and successfully retire.
We offer a comprehensive suite of services to corporate qualified retirement plans, including 401(k), 403(b), Profit Sharing, 457, Cash Balance and Employee Stock Ownership Plans. As your fiduciary partner, we are committed to minimizing – or eliminating – your corporate and personal liability while being the trusted advisor your employees need.
For employers, we make the plan easy and safe to implement by:
Providing best-of-breed investments and investing advice
Managing total fees keeping them reasonable and competitive when benchmarked against plans of similar size
Ease the administrative burden by managing other service providers
Keeping you informed of legislative issues and compliant with DOL regulations
For employees, we look out for their best interest by:
Providing best-of-breed investments and investing advice to help the 401(k) plan secure a stronger financial future for employees
Helping with financial advice to employees for items outside the retirement plan
Delivering unique and valuable personalized reports to make money make sense to you
Educating employees on how to optimize their 401(k) plan