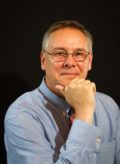 As Director of Planning and an Investment Advisor at Wellspring Financial Partners my time is spent providing comprehensive financial planning in areas ranging from investing, managing debt and day-to-day expenses, saving for a home, funding college educations, planning for health care expenses in retirement, to designing a clear path for retirement.
We are a unique investment firm acting as disruptors of the Wall Street status quo, to the benefit of our clients. Our view is the financial industry has always been good at taking care of itself. Our job is to make it take care of our clients.
We focus entirely on our clients' financial well-being. Unlike most financial advising firms, we are not affiliated with or controlled by a Wall Street firm. Because we don't accept commissions to sell financial products our focus is where it should be, on our clients' success, not on earning commissions.
We combine a highly interactive relationship to produce a well thought out, comprehensive, and professionally designed financial plan providing the best possible chance for financial success.
Our core belief is our worth is measured on how well we help you reach your financial goals.
My prior experience of buying, selling, and down-sizing divisions of global companies provided me a first-hand view of how these events affect an employee's life. The reward of positively impacting individual lives experiencing these situations is "what it's all about" for me.
As an Angel Flight volunteer pilot providing air transportation for medically related needs I continue to experience the joy that giving back provides.