Personalized
Financial Planning
Personalized
Financial Planning
At Wellspring, our goal is to help you have more money so you can take control of your financial life. We do this by providing financial planning and investment assistance with a fiduciary standard of care (where we must act in the best interest of the client). Throughout the process, we seek to fully understand your goals, desires, circumstances, and values. This is because every client is different, and to be effective, financial advice must take into account your unique considerations.
We believe that everyone can benefit from working with a financial advisor, regardless of their stage in life, career path, or personal circumstances. At Wellspring, we work with a broad range of clients, and personalized support is one of our key values. As our client, you can trust that we will provide education, advice, and planning services that take your whole financial world and individual values into account.
Please note that while we link below to some specific pages on our site for various circumstances and career changes, we do not focus on any one type of client over another.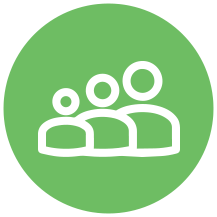 One factor that can impact the ideal financial strategy is your stage of life. If you're young and just starting to build wealth, your goals and resources will be different from someone who is only a few years away from retirement. We can help you plan for the future while considering what is most important to you.
We also work with clients who are already retired. Although many people see retirement as the finish line, the fact is that you will still need to manage your finances and investments. Our financial advisors can help retirees manage spending, choose their investments, and plan for unforeseen costs.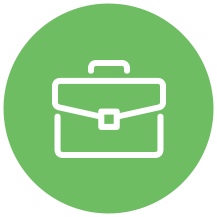 Planning for
Specialized Careers​
Different career paths have unique considerations when it comes to financial planning. An advisor who fully understands how your job (not just your level of income) impacts your financial life is a valuable asset.
Wellspring's team works with individuals from diverse industries. We ask specific questions to see what is most important to you and tailor our financial advice to your values. We also consider any factors related to your career, such as additional expenses or tax situations.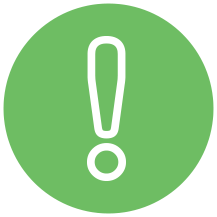 Throughout your life, new circumstances impact your finances and how you plan for the future. Getting married combines two incomes and two unique financial situations, and can also come with additional expenses depending on your wedding plan. Similarly, getting a divorce splits up resources that were previously joined and can affect your financial life significantly.
Moving, having your first child, growing your family, and other changes are also examples of life events your financial advisor will consider to develop a personalized, holistic plan. We consider not only the circumstances that you are currently encountering but also those you may anticipate in the future. We also discuss plans that factor in the possibility of events you may not anticipate so you are prepared for a variety of scenarios.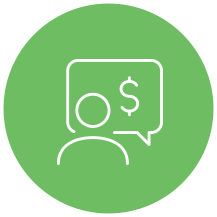 A Financial Planner for
Your Unique Situation​
Each of our clients comes to us with their own experiences, circumstances, and goals. We consider each individual we work with as just that – an individual. Our advice is always tailored to what is best for you and we take a holistic approach. We believe that your finances are more than just numbers on a spreadsheet. Your financial plan should consider the values that are most important to you, and our role is to help you live in alignment with those values while working to achieve your personal goals.