Retirement Plans For Employers
Retirement Plans For Employers
Wellspring Financial Partners is committed to making your Employee Retirement Income Security Act (ERISA) retirement plan work for you (the employer) and your employees. For CEOs and CFOs, we have unique ways to help you in your mission to serve and grow your company.
Transitioning From Planning For Retirement To Planning In Retirement
Ideally, the groundwork of your financial plan should already be well-established by the time you enter retirement. You should have determined, either with an advisor or on your own, what your most important goals are and what standard of living you would like to maintain post-retirement. Then, you should have saved and invested in order to reach these goals and should have a strong idea of how much money you have available.
Of course, the above timeline hinges on a lot of "shoulds", and it's okay if your plan up until now isn't as robust as you would like. An advisor will help you base your next steps on where you are now, and will help you transition from planning for retirement to planning in retirement.
Common Financial Considerations For Retirees
Common Financial Considerations For Retirees
Unique Considerations
Financially stressed employees are far more distracted, less productive, and not as engaged.
---
Improved deferral rates result in improved nondiscrimination testing results, allowing C-Suite Executives to contribute more to the retirement plan.
---
ERISA 3(38) provides more comprehensive liability protection for committee members and more significant risk transfer from committee to Wellspring compared to ERISA 3(21) service structure.
---
Our Comprehensive Fee and Service Benchmark thoroughly analyzes plan costs versus service, compared to a fee-only benchmark. The comprehensive fee benchmark provided by Wellspring documents the Department-of-Labor-required determination that prices are reasonable in light of services provided.
---
Financial planning services demonstrate a higher level of benefit provided to employees by the company with no additional cost to the employer. Many current CFOs and CEOs use our one-on-one financial planning services and retirement plans for their businesses.
What Plan Sponsors Want
In March 2020, Wellspring conducted an informal survey of CFOs and CHROs to discover what they wanted most from 401k plans. We asked what was going well for employers and what needed improvement.
What we heard:
"We need to see better nondiscrimination testing results."
---
"Employees need to save more."
"We need to find a way for employees to save more than allowed by the current plan limits."
"Our plan is doing well, it benchmarks above average, but it still does not provide everything employees need for retirement."
The solution for your plan is to break the mold of benchmarking against averages. Your employees are individuals, and they have individual planning needs.
Wellspring Financial Partners will provide the following:
Customized reporting to allow you to see if your employees are on track for retirement, not just a benchmark against peers
---
Comprehensive one-on-one financial planning to every eligible employee that elects to work with Wellspring
With most Americans not having saved enough for retirement, it's not difficult to realize the solution to the problem is to increase savings rates during workers' earning years. However, 401k deferral rates have increased very little over time. In data compiled from Fidelity Investments, Vanguard, T Rowe Price, and The Plan Sponsor Council of America, the improvement in employee deferral rate since 2010 has increased as little as 0.37% per year.1
By comparison, Wellspring Financial Partners' clients have seen an average improvement in their salary deferrals of 5.59 %.2 That's a multiple of 3 to 4 times what the well-known national recordkeepers and plan sponsor organizations are reporting.
Wellspring provides group employee education sessions, enrollment assistance, and one-on-one advice to employees for their 401(k) plan and any additional financial topic. There is no additional charge for this service to employees. Financial planning is also available to every plan participant at a nominal cost.
The bottom line is that employees' needs vary from company to company and can often vary within the same organization. By providing service to employees in both group and individual settings on any financial topic, success is achieved across a broader demographic, which is revealed in improved 401k deferral rates.
A sampling of individual plan deferral rate improvements is as follows:
50-plus Office Physician's Group – 13.63% improvement
Nationally Respected Engineering Group – 11.96% improvement
Specialized Global Manufacturing Group – 4.93% improvement
Our site provides various resources you can use as a CEO or CFO to help guide your decision of which retirement plan advisor to work with.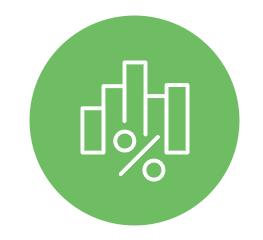 Questions For Your Advisor
How do you know if your current retirement plan is working for you? Our list of seven questions for your current advisor can help you evaluate your plan and determine where there is room for improvement. Compare your current advisor's answers to ours, and you'll see how we can help you get the most out of your plan while reducing costs.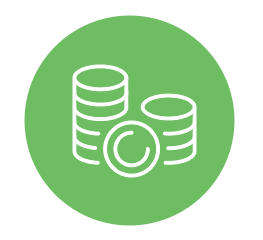 Employer Liability
Did you know that CEOs, CFOs, and Presidents are personally liable for their company's retirement plan assets? Many are not aware of this fact. This means past and present employees can sue the business owner for the plan's performance. Understanding your risk exposure and how working with a 3(38) fiduciary can transfer this risk away from you is crucial.
(1) Average deferral rates for the years published in the following documents:
a. "How America Saves" Vanguard Group Inc., June 2019
b. "Building Financial Futures Q1 2019", Fidelity (FMR LLC), 2019
c. "T. Rowe Price Retirement Plan Services Reference Point", T-Rowe Price, December 31, 2018
d. "62nd Annual Survey of Profit Sharing and 401(k) Plans", Plan Sponsor Council of America, 2019
The increase in deferral rate for each report is calculated using the first year of published data as the "Present Value" and the last year of data as the "Future Value" and calculating the Rate of Return over the number of years of data. Wellspring cannot guarantee the accuracy of the data published by the respective data sources. Measurement results presented are for informational purposes only. Past performance is not indicative of future results.
(2) Wellspring measures changes in participant deferral rates using typically annual Census data for all employees deferring into their plan obtained directly from the Plan Sponsor to generate annual mean deferral rates for each Plan Sponsor for each year. The increase in deferral rate for each Plan Sponsor is then calculated using the first year of data as the "Present Value" and the last year of data as the "Future Value" and calculating the Rate of Return over the number of years of data. Wellspring cannot guarantee the accuracy of the data received from the Plan Sponsor. Measurement results presented are for informational purposes only. Past performance is not indicative of future results.
As an employee retirement plan participant, you have access to preferred pricing for our financial planning services. For just $160, one of our experts will assist you in creating a roadmap to guide your financial future.