Financial Planner
For Teachers
Financial Planner For Teachers
A great financial planner will consider your unique circumstances, goals, and values to create a plan that works for you. This includes adapting to specific factors that influence your financial world, including your career. As a teacher, you should find an advisor who understands what matters most to you and who will create a financial plan that meets your needs.
Why Hire a Financial Advisor?
At Wellspring, we take a personalized approach with every client, but the foundational values that guide us are the same regardless of career path and life circumstances.
Staying organized gives structure to your financial life and helps you define and reach your goals.
Following through on your financial commitments is often easier with an advisor on your side.
Your advisor can provide insight from an outside perspective, helping you avoid emotionally-driven decisions.
Planning ahead can make a significant difference, and re-assessing your plan regularly to adapt to new changes or events is crucial.
Teachers understand the importance of education, and we embrace this value at Wellspring. A well-informed client is our best client, and we can provide you with key knowledge and advice.
Our planners work with our clients as partners. We take the time to truly understand your background, needs, philosophy, and life goals.
Financial Considerations For Teachers
Every individual teacher will have different factors influencing their financial life. However, we often find some common considerations in the education profession.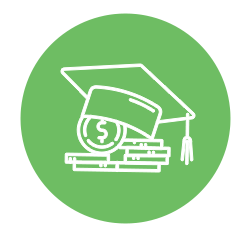 Student Loans
Teachers often have loans from their education, especially if they have an advanced degree. We can help you strategize how to pay down your loan balances while keeping your other financial goals in mind. When determining loan repayment strategies, we will consider your interest rate, total balance, values, and goals. Many teachers also have options for loan forgiveness, which we can help you explore.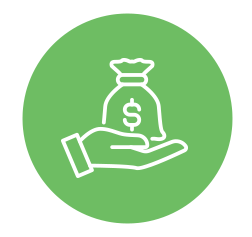 Maximizing Earning Potential
Bringing in more money makes it easier to reach your short-term and long-term goals. Teachers often have unique opportunities to bring in more income during the summer months and can also increase their income with advanced degrees, depending on their circumstances. We can give you financial education to help you weigh your options while also considering what is most important to you.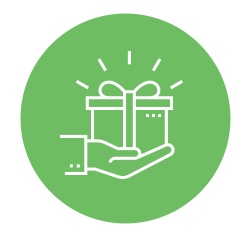 Taking Advantage of Employer Benefits
Many schools offer competitive benefits, including retirement plans. An advisor can help you set yourself up for a successful financial future by discussing how you can best take advantage of your options. We can also help you determine if additional savings are required to meet your retirement goals.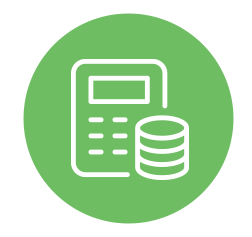 Budgeting for Supplies

Many teachers purchase supplies for their classrooms out-of-pocket. A planner can help you determine spending goals related to this and can also help you determine which tax credits you could be eligible for.
A Personalized Planner For Your Needs
If you're a teacher, starting your financial plan early can help you reach your goals and secure a successful retirement. Our advisors can help.