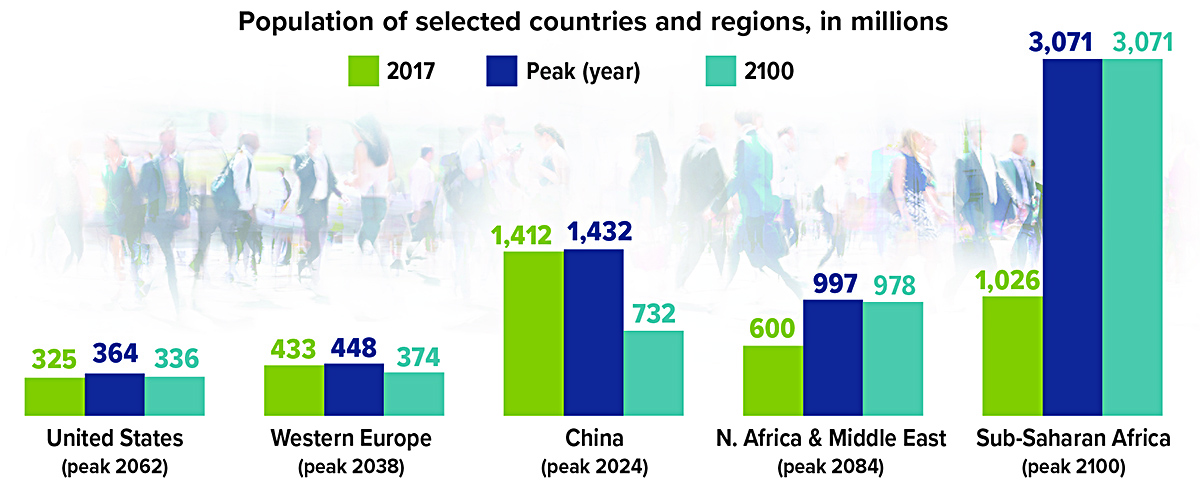 Global population is projected to peak at 9.7 billion in 2064 and decline to 8.8 billion by the end of the century, according to a study from the University of Washington Institute for Health Metrics and Evaluation. The reversal of population growth — already in progress in some countries — is due primarily to women's better access to education and contraception.
By 2100, 183 of 195 countries will not have fertility rates necessary to maintain their current populations, with 23 countries shrinking by more than 50%. By contrast, the population of sub-Saharan Africa is projected to triple, and almost half the world's population will live in Africa and the Middle East.
---
IMPORTANT DISCLOSURES
Wellspring Financial Partners, LLC does not provide tax or legal advice. The information presented here is not specific to any individual's personal circumstances. To the extent that this material concerns tax matters, it is not intended or written to be used, and cannot be used, by a taxpayer for the purpose of avoiding penalties that may be imposed by law. Each taxpayer should seek independent advice from a tax professional based on his or her individual circumstances. These materials are provided for general information and educational purposes based upon publicly available information from sources believed to be reliable—we cannot assure the accuracy or completeness of these materials. The information in these materials may change at any time and without notice.