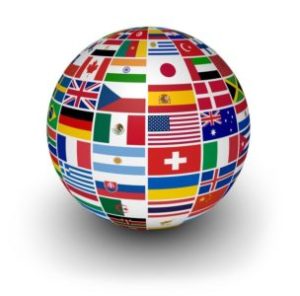 More than 79 million foreign tourists visited the United States in 2019, adding $254 billion to the U.S. economy. Residents of Canada and Mexico accounted for almost half of the total, while the countries below were the top 10 sources of overseas visitors. Travel restrictions and lockdowns due to COVID-19 have severely disrupted the flow of foreign tourists in 2020. It's too early to know the full extent of the damage to the tourism sector, but the effects may continue for some time after the virus is controlled.
International visits to the United States in 2019
United Kingdom
4.8 million
Japan
3.8 million
China
2.8 million
South Korea
2.3 million
Brazil
2.1 million
Germany
2.1 million
France
1.8 million
India
1.5 million
Australia
1.3 million
Italy
1.1 million
---
IMPORTANT DISCLOSURES
Wellspring Financial Partners, LLC does not provide tax or legal advice. The information presented here is not specific to any individual's personal circumstances.
To the extent that this material concerns tax matters, it is not intended or written to be used, and cannot be used, by a taxpayer for the purpose of avoiding penalties that may be imposed by law. Each taxpayer should seek independent advice from a tax professional based on his or her individual circumstances.
These materials are provided for general information and educational purposes based upon publicly available information from sources believed to be reliable – we cannot assure the accuracy or completeness of these materials. The information in these materials may change at any time and without notice.