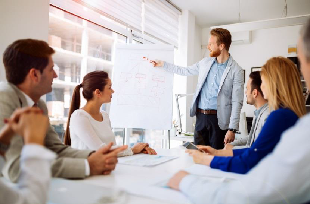 Many organizations face the problem of increasing employee participation in their retirement plans. Participation is crucial to the success of the plan, and it improves employee retention and overall job satisfaction – but how can plan sponsors improve participation rates?
Design
Your plan needs to meet the needs of your employees and your company. Employee matching contributions, waiting periods for new employees, loan or hardship withdrawal options, investment options, and more should be structured to make it easy for employees to join and feel confident they can control their assets.
Communication
Investing and financial markets are confusing for most people, and confusion doesn't inspire confidence or trust. One way to improve confidence and trust in your plan is to regularly supply plan information and investment education. Communication to employees helps your plan advisors demonstrate their competence and expertise. Consider setting up dedicated meetings, targeted communications, one-on-one sessions, e-mails, webinars, and more! These are just a few ways to communicate the value of your retirement plan to employees and help them prepare for retirement.
---
This material was created to provide accurate and reliable information on the subjects covered but should not be regarded as a complete analysis of these subjects. It is not intended to provide specific legal, tax or other professional advice. The services of an appropriate professional should be sought regarding your individual situation.
To remove yourself from this list, or to add a colleague, please email us at info@wellspringfp.com or call (520) 327-1019.