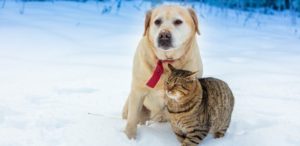 Many companies are outsourcing more and more activities, mainly because outsourcing can provide cost savings and increase productivity. Outsourcing allows companies to focus more on their core businesses, rather than spending time on areas outside their expertise. For retirement plan sponsors, outsourcing services makes sense for these reasons as well as others.
Reduced Risks
As a plan sponsor, you and your company are plan fiduciaries, and can be held legally responsible for the plan's administration and performance. Many sponsors outsource some or most responsibility. A 3(21) investment fiduciary assumes part of the risk, functioning as a co-fiduciary that provide prudent and objective advice. A 3(38) investment fiduciary accepts total responsibility and the lion's share of potential liability for selecting, monitoring and replacing investment options, which helps the plan sponsor manage the risk of legal action concerning investment decisions. A true 3(16) outsourcing of the plan administrator role means offloading not only the day-to-day mechanics of plan administration, but the ultimate fiduciary responsibilities attendant thereto. That said, when plan sponsors contemplate outsourced 3(16) services they need to dive deep into contract review to understand what is actually being outsourced and what might remain in their hands.
Increased Objectivity
Independent third-party plan administration and fiduciary services help your retirement plan by managing conflicts of interest, biases or self-interest. As set out in the Employee Retirement Income Security Act of 1974 (ERISA), both 3(21) and 3(38) investment fiduciaries, as well as 3(16) plan administrators, are required to act solely in the interest of plan participants and must act prudently when making decisions about, or administering, the plan. These actions provide plan sponsors and plan participants with a greater level of risk management and confidence in the retirement plan.
Increased Service Level
Typically, a third-party plan administrator or fiduciary can devote much more time and attention to the support of your retirement plan than can employees. Employees often 'squeeze in' plan-related tasks around their regular duties, and may lack the skills, training and resources that an outsourced provider offers.
---
This material was created to provide accurate and reliable information on the subjects covered but should not be regarded as a complete analysis of these subjects. It is not intended to provide specific legal, tax or other professional advice. The services of an appropriate professional should be sought regarding your individual situation.
To remove yourself from this list, or to add a colleague, please email us at info@wellspringfp.com or call (520) 327-1019.