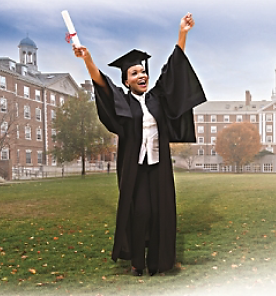 During the 2019-2020 Academic year, U.S. colleges and universities conferred an estimated 989,000 Associate's degrees, 1,975,000 Bachelor's degrees, 820,000 Master's degrees, and 184,000 Doctoral degrees. Women attain more degrees than men at every level.
Educational Degrees Earned, By Gender
Women
Men
Associate's
61%
39%
Bachelor's
57%
43%
Master's
60%
40%
Doctoral
54%
46%
Source: U.S. Department of Education, 2019 (projected data)
---
IMPORTANT DISCLOSURES
Wellspring Financial Partners, LLC does not provide tax or legal advice. The information presented here is not specific to any individual's personal circumstances.
To the extent that this material concerns tax matters, it is not intended or written to be used, and cannot be used, by a taxpayer for the purpose of avoiding penalties that may be imposed by law. Each taxpayer should seek independent advice from a tax professional based on his or her individual circumstances.
These materials are provided for general information and educational purposes based upon publicly available information from sources believed to be reliable – we cannot assure the accuracy or completeness of these materials. The information in these materials may change at any time and without notice.